History
DSL Series
Posted: 16 April 2019
Updated: 08 August 2022
Adding some versatility to the iconic Marshall tone.
Read time: 3 mins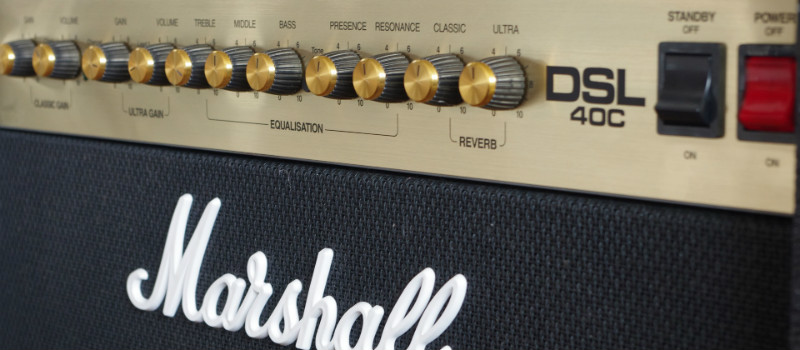 Throughout the 90's the JCM900 was king until the launch of its successor, the JCM2000 DSL in the summer of 1997. Combining the high gain of the JCM900 with the raw punch of the 1959SLP, the JCM2000 DSL became known for being equally adept at providing classic crunch, monster high-octane overdrive and shimmering clean tones.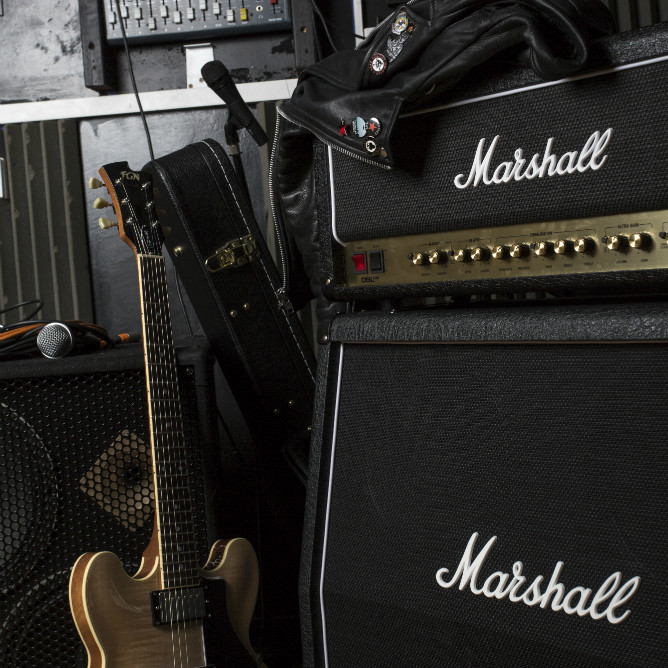 Originally launched as a 100W and 50W head, as the name suggests the Dual Super Lead (DSL) contains two foot-switchable channels; called Classic Gain and Ultra Gain. The Classic Gain has two modes capable of providing classic Marshall tone and high gain modern tones, taking the player from a 1959 style clean right through to the snarl of a JCM800 2203. The Ultra Gain channel on the other hand also features two modes, mimicking the vibe of a hot-rodded 2203 or providing even higher gain and a gut-twisting mid-boost, all at the switch of a button.
Powered by EL34s and housing ECC83s, the remarkable versatility marked the DSL out as the first Marshall amp truly capable of playing any style of music, and upon its release was particularly lauded for its clean tones. On top of this the DSL also featured an effects loop and reverb to add even more adaptability.
Due to high demand and a need for a portable alternative, 20W and 40W combo versions of the DSL followed in 1998, named the DSL201 and DSL401. The DSL401 also featured a power switch to drop the amp's output by half meaning it was equally at home on stage, in the studio, or at home.
Fast forward to 2012 and Marshall looked to revisit the JCM2000 DSL, and build a new series based around it featuring updated technology. This new DSL family featured a DSL100H 100W and a DSL15H 15W head, as well as the DSL40C 40W and DSL15C 15W combo. The modernised DSL range used largely the same components as the originals but also boasted some standout new features, such as a new resonance control, digital reverb, and a two-way footswitch.
The family expanded once again in 2018, with 1W versions specially aimed at bedroom players hitting the market; the DSL1C and DSL1H. On top of this a 5W combo was also launched, and the DSL15C 15W combo and the DSL15H 15W head were replaced with 20W versions so that every player could have a DSL with the power to suit their needs.
With over 20 years on stages around the world, and as the weapon of choice for Jeff Beck, Richie Sambora, Alex Deadman (Lady Bird), Shauna Tohill (Rews) and Gary Moore; the DSL is sure to be a standard for many more to come.
Learn how to dial your DSL amp here.
Watch the tonal versatility of the DSL series
Watch the tonal versatility of the DSL series