THE HISTORY OF: JCM800
Posted: 25 July 2017
Updated: 29th March 2022
The story of a true amp legend.
Read time - 2 mins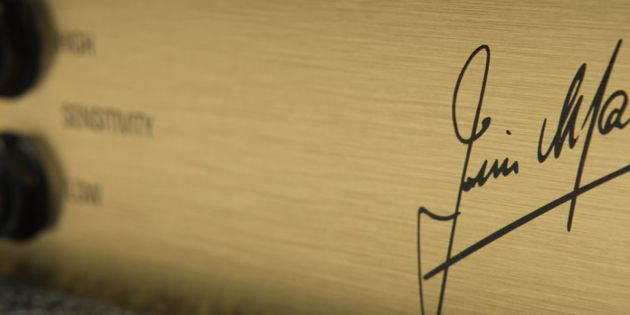 "For the sort of music we play I needed something loud with a huge range. And I certainly got it." Christopher Webb, Milk Teeth
The year was 1981. The hair was big, the fashion outrageous and the Marshall sound was about to dominate the music industry. After 15 years with our exclusive amp distributer, Rose-Morris, we decided to launch a new product. Named after Jim Marshall's initials and car registration plate, the JCM®800 is still one of the most iconic creations in amp history.
For an amp that exuded style, guitarists didn't have to look any further than the JCM800s. The new amps featured a gold panel, grille cloth, Jim's signature, an FX loop and master volume control. The JCM800s were the first amps to feature combos that had controls conveniently placed on the front of the amplifier, rather than the top.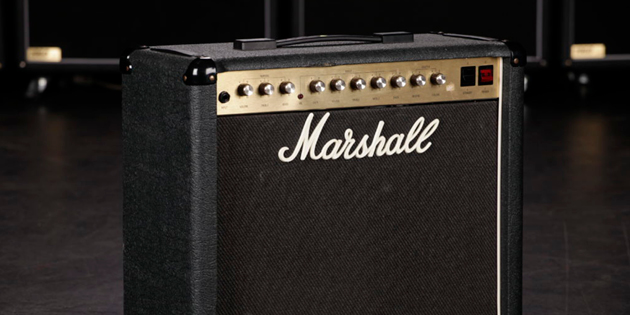 The following year we launched the 4210, our first channel switching amp with built-in reverb. This allowed guitarists to switch between clean and high gain tones. Through the years, the JCM800s went through many circuit changes and refinements, eventually giving rise to the 100w 2203. Built with one channel, no reverb and modified reservoir caps, the 2203 became the flagship amp and boasted an aggressive sound. The 2203 went on to define the sound of the era, with many rock and metal bands making this their amp of choice.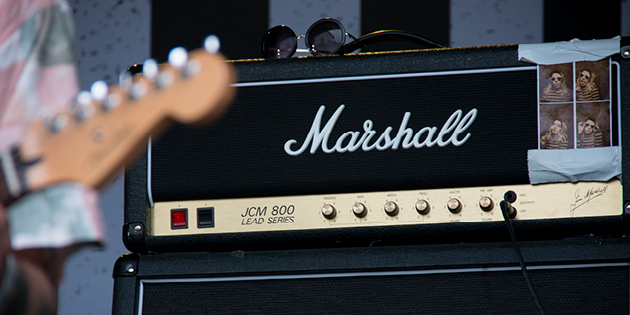 The JCM800 2203 is still available today as part of our Vintage Reissue series. All the classic features that made the amp so popular are still intact with the tonally transparent Series FX Loop being a modern touch. The JCM800 2203 Reissue is as popular as the original and championed by many artists including: Gregg Barnett (The Menzingers), Jeff Hanneman (Slayer), Lzzy Hale (Halestorm) and Lee Malia (Bring Me The Horizon).