THE HISTORY OF: VALVESTATE
First posted: 2017. Revised: 19 January 2021
Exploring the story behind the hybrid amp.
Read time - 2 mins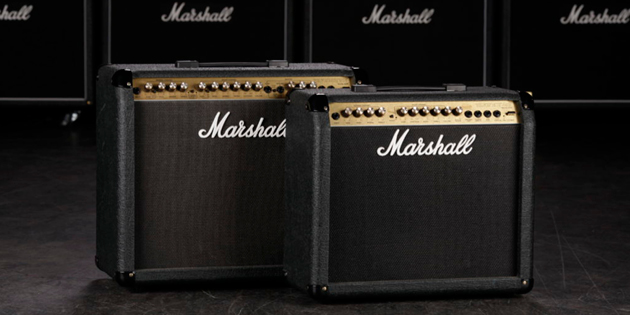 "…the 8100 is a beast destined to become a 'must have' for many merchants of metal mayhem." Guitar School
We're not saying that world domination was on our agenda, but we certainly weren't content with conquering just the valve amp industry. After rocking the world of guitar amplification with the JCM800 and JCM900, we decided to branch into solid state amplification in 1991. With their signature look and unique technology, the new amps quickly became best-sellers. All hail the Valvestate® series.
We did things the Marshall way, listening to what people actually wanted rather than simply following what had been done before. We approached solid state amplification from a new angle and introduced the industry to an innovate way of creating epic sound. The Valvestate technique was to put a single 12AX7 valve into the pre-amp section of the amplifier while retaining the solid-state technology in the rest of the amp. This in effect created a hybrid, valve-state amplifier that delivered traditional Marshall tone in a more robust format.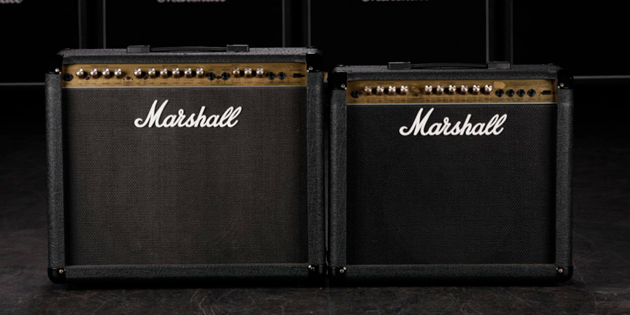 Let's be honest, nobody likes change and many doubted that the Valvestate amps could live up to our all-valve sound. However, despite the scepticism, the series sold extremely well and received a considerable amount of praise. Valvestate was released in a variety of configurations including stereo chorus combos, racks, heads and different sized cabs.
The Valvestate mark II was to follow in 1996 which introduced reverb to some of the smaller combo models, making it perfect for at home playing. The revised models also often featured an additional channel to provide even more variety.
But this wasn't even the Valvestate's final form. The advances in technology and development since the original Valvestate launched meant that Marshall was finding more accurate ways to emulate the tone, feel and response of a valve amp.
The Advanced Valvestate Technology series (better known as AVT or Valvestate 2000) launched at NAMM 2001. Other differences were the introduction of additional digital FX, redesigned 'Extended Bass Response' Celestion speakers and fan cooling added to the poweramp stages of the 50w+ editions to improve reliability.
Valvestate had wide appeal but the one feature that the series became known for was the 'Contour' knob. This knob controlled and reshaped the mid tones for a sound that varied from vintage blues to modern metal tones. Many affectionally nicknamed this function the "old guy, young guy" control. With their "in your face" tone and huge versatility, these amps were famously used by Tommy Victor (Prong), Billy Gibbons (ZZ Top) and Chuck Schuldiner (Death).
Today, these amps have been succeeded by our solid state MG amplifiers.