CREATIVE ORIGINS
Inspired by music, designed to impress
Bringing together musicians and designers to Create truly unique amplifiers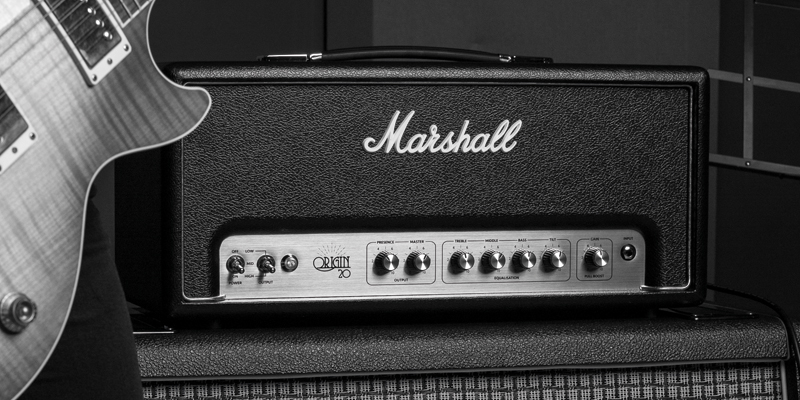 At Marshall our process creates OUR iconic sound
From the very first step we are focused on creating a product that plays great and sounds great... But once our process is finished that's when your process begins. For generations musicians have taken our amplifiers as the starting point for their creativity. They take a guitar sound and think bigger.
Every player has their own influences and technique. From the equipment they use to the sound of their playing. No two players sound alike. An amplifier is a blank canvas for you to create your tone. Just like your tone should stand out, your amp should too.
Our Creative Origins series takes that mantra to heart. We gave 3 musicians an Origin 50C and asked them to play their music their way. We then paired them each with their own designer. Inspired by their playing, the designers modified their amps to better suit the musician and create something totally unique.
Standout music deserves a stand out look. It's all part of the process.
Episode 3 - Annie and Chris
Episode 3 - Annie and Chris
Episode 2 - Chris and Jay
Episode 1 - Nathan and Emily
PURE VALVE TONE FOR THE MODERN ERA.
The Marshall Origin is straightforward and easy to use, just as it should be. By delivering warm, familiar, valve-driven sounds in a timeless package it's the perfect tool to create your tone.
Origin features two inbuilt voices, power reduction technology, and a tilt control that allows you to blend between high treble and rounded sounds. The classically styled single channel amps generate rich and harmonic tones, ideal for players to explore new possibilities and is even suited to showcasing your pedals. Available as a head and cab or a combo in a range of sizes from 5w to 100w, it's the perfect platform to craft your sound.
With something for those playing in the bedroom, at rehearsal or on the stage, expressing yourself starts here.