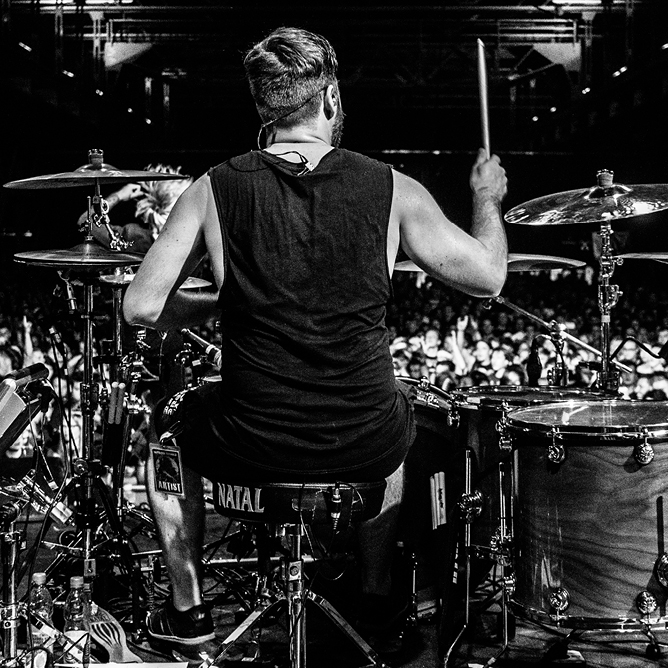 Sam Ogden of Static Dress has chosen to join Natal Drums. His hard-hitting, technical performances have been praised by his peers and fans alike. Static Dress have been coined as one of the leading lights in the UK's thriving alternative music scene. Opening for Bring Me The Horizon, Sleeping With Sirens and performing at festivals such as Download, Slam Dunk and Outbreak. We can't wait to see what Sam brings to the Natal family.
Explore
It doesn't matter if it's your first or 21st kit - buying a new drum kit can be quite overwhelming. There are a number of things to think about and choices to make. In this article, we've broken down the key things to consider to help you make an informed decision.
Explore
Check out artist interviews, track playthroughs, tips, tricks and more on our Youtube channel.
Explore
pioneering hybrid drummer Andy Gangadeen has chosen to joinNatal Drums as an official endorser. Known the world over for combining acoustic and electronic drums, Andy is a forerunner of hybrid drumming and recognised as one of the world's premier players. Since completing a qualification in electronics at college, Andy was inspired to combine his knowledge with his love of drums. His unique approach led to him performing with Lisa Stansfield, Massive Attack and Duran Duran before moving on to Jeff Beck, Chase and status and his own project The Bays.
Explore