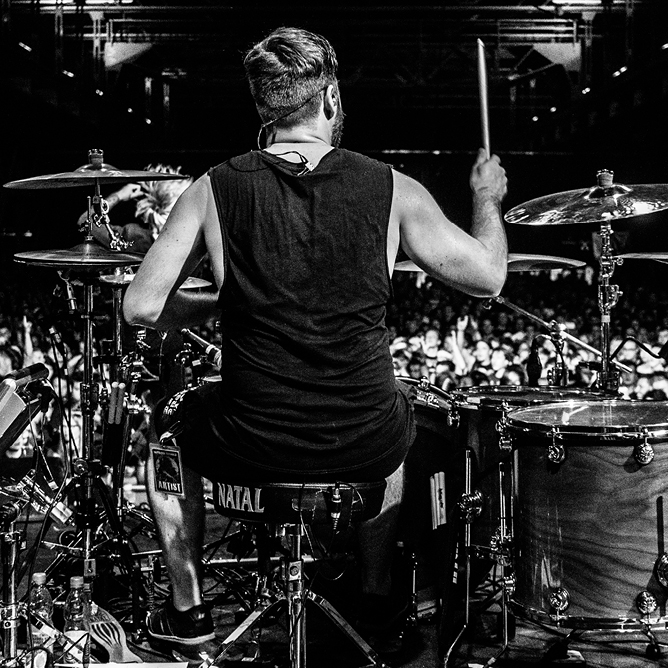 Come and see Big Country drummer, Mark Brzezicki play in a friendly, informal setting at one of four UK Drum Clinics.
Explore
Pioneering hybrid drummer Andy Gangadeen has chosen to join Natal Drums. Known the world over for combining acoustic and electronic drums, Andy is a forerunner of hybrid drumming and recognised as one of the world's premier players. His unique approach led to him performing with Lisa Stansfield, Massive Attack and Duran Duran before moving on to Jeff Beck, Chase and Status and his own project The Bays.
Explore
More than just a drummer, Taylor Hawkins was regarded as a modern-day powerhouse and one of the best players in the Rock and Roll scene.
In this article, we take a look into his life, drumming career and identify the skills that helped him break into the music industry.Let's see how you can integrate his chops into your playing.
Explore
Low volume, small profile, big impact. Specifically designed to take up significantly less space than a regular acoustic drum kit, the DNA Stealth offers the feel and response of a full kit but at a much lower volume.
By combining tuneable heads that offer accurate response and feel with low volume cymbals and mesh skins, the DNA Stealth is a fully authentic kit that's easy on the ears and perfect for practising at home.
Explore