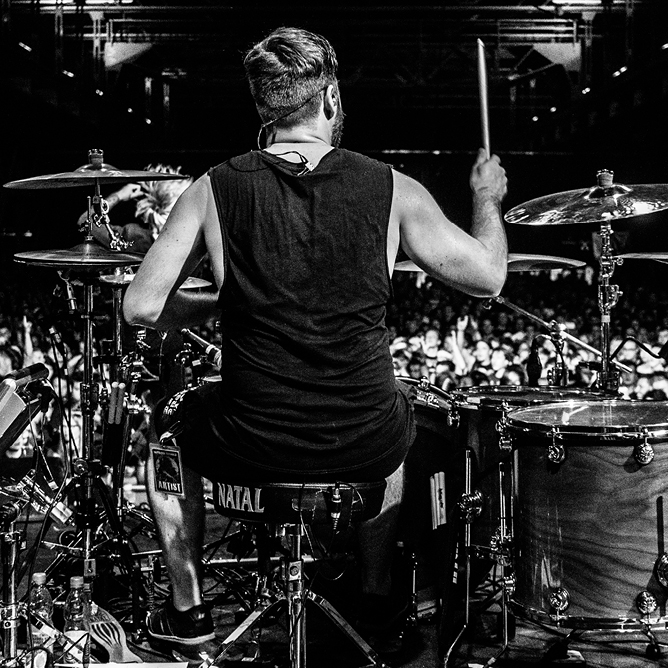 Introducing the Zenith kit, the ultimate homage to 1960s drums. Inspired by the past, crafted for the present, Zenith continues the legacy of the drummers who shaped and defined contemporary rhythm. Crafted with meticulous attention to detail, this drum kit honours the iconic sounds of the past while delivering unparalleled quality for the modern musician. Capable of a broad spectrum of tunings, from high-cutting hits for jazz, mids for punchy pop and low for resonance in rock, Zenith suits a wide range of playing styles.
Explore
Check out artist interviews, track playthroughs, tips, tricks and more on our YouTube channel.
Explore
We're pleased to announce that Sam Ogden of Static Dress has chosen to join the Natal family. The driving force behind one of the UK's most exciting bands, Sam's hard-hitting technical performances have been praised by his peers and fans alike, and Static Dress has been coined as one of the leading lights in the UK's thriving alternative music scene. Having opened for Bring Me The Horizon and Sleeping With Sirens, and performed at festivals such as Download, Slam Dunk, and Outbreak, we can't wait to see what Sam brings to the Natal family.
Explore
It doesn't matter if it's your first or 21st kit - buying a new drum kit can be quite overwhelming. There are a number of things to think about and choices to make. In this article, we've broken down the key things to consider to help you make an informed decision.
Explore