the Marshall studio
getting technical
What has Marshall got to offer you?
The Marshall studio has an incredible Neve 8048 - a classic 70's desk, that provides warmth, clarity and that sought-after Neve sound. Our desk has been heavily modified and customised for Marshall by Neve specialist Blake Devitt. Blake has been integral in ensuring that his modifications have raised the frequency response and attack whilst maintaining the desk's iconic sound and warmth. This is the classic Neve desk, customised to meet modern standards whilst remaining sympathetic to what made the original console so special. Full details of the desk can be seen on our equipment list.
The attention to detail is remarkable and means that a large-scale classic Neve like this will elevate the quality of recordings to the highest level.
As well as the state-of-the-art desk we also offer a huge range of pro quality Microphones that go beyond the normal studio mic lists. We record through Focusrite RedNet A/D converters on to the latest version of Protools Ultimate, while numerous relay points mean you can record anywhere.
Blake has spent years modifying and producing numerous authentic vintage outboards that have bought this Neve desk into the modern day while keeping the beautiful vintage sound.
Equipment highlights
This is a brief overview of what is available. Any other equipment requirements can be catered to on request.
Equipment
Amplifiers
1959HW, 1962 Bluesbreaker, 1974x, 1987x PW, 2555X, Astoria, Class 5, DSL40, EL34 50/50 and 100/100, JCM800 2203, JMP-1, JTM 2245, JVM410H, Origin20, SL5, SC20, SV20, YJM100, 1960a, 1960BHW, 1960BX, 2551AV
Drums
Natal Café Racer, Natal Maple Originals kit, Natal Walnut snare, Natal Steel beaded/hammered snare, Natal Walnut & Maple snare, Natal Mappa Burl snare, Natal percussion, Zildjian K Cymbals
Bass
Marshall VBA400, Marshall DBS 2x12, Eden World Tour Pro
Guitars
Gibson Les Paul Traditional, Gibson 335, Fender P Bass, Fender Telecaster, Fender Stratocaster, Fender Ultra Jazz bass, Yamaha FG
Outboard
Universal audio 1176LN Compressor/Limiter
Universal Audio UA LA-2A Optical Tube Compressor
Smart Research C2 Compressor
Microphones
Monitoring
Behind the Marshall Studio
Blake Devitt
A world expert in servicing and repairing vintage Neve consoles, Blake is also responsible for looking after some of the biggest studios and bands in the world.
Have a listen to what Blake has to say about the tech in the Marshall studio above.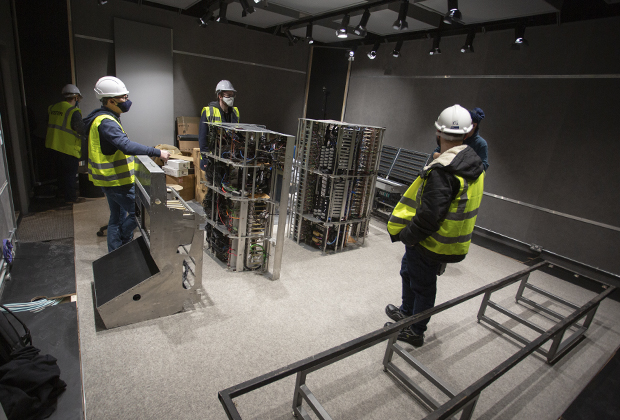 Mike Walker
loh-humm.com
Working for Loh Humm, Mike is a professional sound designer, who's dedicated to bringing the best, and most authentic, sound quality into the Marshall studio.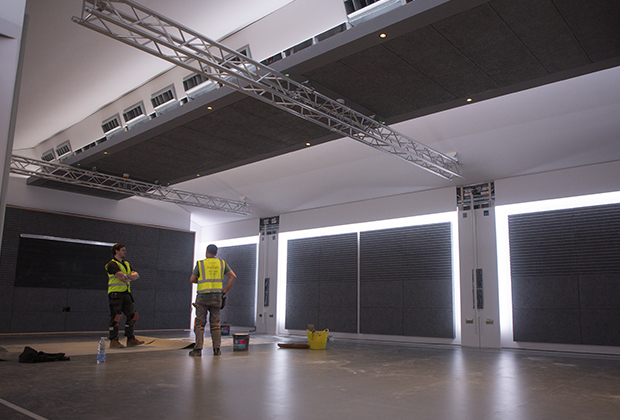 michael whiteside
studioconnections.co.uk
Michael is a professional in bespoke studio wiring, whose CV is very impressive, with bags of experience in music. He has worked extensively in sound engineering at locations such as Abbey Road and Decoy Sound.